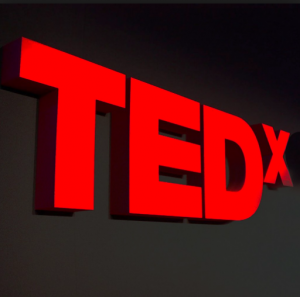 We hebben zo de smaak te pakken na het organiseren van onze allereerste editie van TEDxFlandersWomen, dat we net voor de zomer een light TEDx of TEDx Flanders Salon willen samenstellen. Op vrijdag de 13de juni! Alles draait om (bij)geloof & angst.
Iedereen is een heel klein beetje bijgelovig ? Weigeren om onder ladders te lopen, beetje schrkkken als die zwarte kat je pad kruist, snelsnel een kruistekentje maken als je bij die strenge prof je examens moet afleggen, stiekem een geluksbrengertje in je portemonnee houden….
We hebben twee topsprekers uitgenodigd. Bekijk het programma en schrijf je snel in. Vermits het een light versie is, beperken we ons tot 80 inschrijvingen.
 TEDxFlandersWomen launches its first summer TEDx Flanders Salon:
On Friday 13th of June, with the theme "No Fear",  Belief & disbelief, fears & superstitions: 
Let's trigger thoughts, engage in conversation and be fortunate in a fascinating evening for the few lucky ones only.
What is a TEDxFlanders Salon by TEDxFlanders Women?
It's a unique small scale gathering that allows the TEDx conversation to continue, in person, and that is hosted by TEDxWomenFlanders at het Huis Happaert, in the center of Antwerp. Free entrance. Prior registration required.
What can you expect on Friday 13?
Two TED video sessions to trigger our curiosity, awaken our ideas and bring us a smile. Each followed by a debate where our special guests, Marleen Finoulst and Katrin Derboven, will inspire us to voice our thoughts and actively participate.
A light TEDx evening, animated with
– a workshop by Katrin Derboven,
– free drinks & snacks, in the always friendly and engaging atmosphere of TEDxWomenFlanders. Time to get lucky!
About our special guests:
-Marleen Finoulst: 2013 winner of  " De zesde vijs" – SKEPP.
Editor in chief of 'Bodytalk' at Roularta media group and manager website public health at CEBAM.
-Katrin Derboven: Certified life and mourning coach, Guide of sessions at "Dare to ask".
When?
On Friday 13th of June. Doors open at 18:00h, last entry at 18:45h.
Where?
Het Huis Happaert splendid XVII century rooms and open gardens at
Happaerstraat 25
2000 Antwerp.
For who?
For a lucky group of 60-80 participants (men & women).
Free entrance.
Prior registration required.
Registration  via tedxwomenflanders@huishappaert.com
More info & program details soon on our social media channels!
Follow us on facebook, twitter & linkedin.