Thank God It's Wifty Party n°4
YES we houden van feesten! Allemaal heel leuk zo'n online community, maar het wordt hoog tijd om elkaar weer eens in levende lijve te zien. Op of naast de dansvloer, buiten op het terras bij het ijsjes kraam, samen op de foto, flirten, knuffelen, bijkletsen en heel veel plezier maken.
Wij kijken er alvast naar uit om jullie te zien!
WIFTY PARTY n°4
FEEL GOOD PARTY – MIXED GENERATIONS – M/V
When: VRIJDAG 8 MEI – 20 UUR
Where: CAFE STORM onder het MAS – Hanzestedenplaats 5 – 2000 Antwerpen
Music: 20 uur DJ PATRICK GYPEN – 24 uur DJ SVEN VAN HEES
Met gratis welkomstdrankje (cava of Vedett), photo corner, verjaardagstafels, ijskar & surprises!
Wij vieren 2 jaar WIFTY!

We trakteren de eerste 150 gasten op een lekker ijsje.
Ben jij jarig in april of mei vier dan ook je verjaardag op Wifty Party n°4! Bij reservatie voor +/- 10 personen zorgen wij voor een VIP-verjaardagstafel!
CAFE STORM: http://www.cafe-storm.com
SPONSORED BY OPTIEK BLONDE + SAISONS + GERMAINE DE CAPUCCINI + VEGAS + PRONOKAL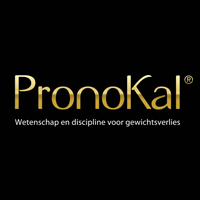 Art-work: http://www.imagebuilding.be – Foto's: Jean Van Cleemput en Martine Coene