Ben jij single of bijna single? Of je kent vrouwen die klaarstaan om (opnieuw) te gaan daten en date-proof tips zeker kunnen gebruiken. Kom dan zéker naar onze WIFTY TALK op 20 februari. 
HOE (OPNIEUW) DATEN?
Hoe pak je het (nieuwe) daten aan?
Hoe zoek je iemand om de mooie én moeilijke momenten mee te delen?
Hoe begin je eraan in de virtuele wereld?
Hoe zit dat nu in de reële wereld?
Hoe herken je of je touche hebt?
Hoe begrijp ik het non-verbale?
Wat trek je in godsnaam aan voor de eerste live date? (Uuuuuren heb ik outfits gepast om de béste eerste én juiste indruk te geven. Wat is saai, té zakelijk, té sexy, té klassiek, té onnozel, té kinderlijk, té feestelijk, té receptieachtig….
Voor al die vrouwen(vanaf 24  tot wifty +) staat het dreamteam van 'Mag ik deze date van u?' klaar om je helemaal date-proof te maken.
Inschrijven via mail naar wifty@wifty.be en vermeld 'Dating Talk', je naam +  aantal personen. Zeker komen! (*)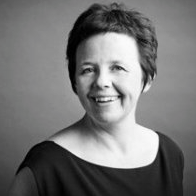 Hilde Smeesters: chef auteur. En ken je misschien als Libelle redactrice. Zij introduceert haar ploeg, schets het waarom van dit boek en de omkadering.
 Chris Verlinden: directrice van dating webstek Parship.be. Zij duikt in de do's en dont's van het online dating.
 Mieke Mievis: als seksuologe legt ze het non-verbale uit.  Waaraan merk je dat je touche hebt? Wat vertel je met je sacoche? Als je handen dat doen, wat wil dat zeggen?
 Yung Fierens: Make-up & Hairstylist. Deze stijladvies experte geeft praktische tips over het allerbelangrijkste (wéten wij) als je voor eerste keer hebt afgesproken met je date: je kleding! Wat trek je nu het best aan? Wat vertelt kleding bewust/onbewust? Hoe geef ik de juiste seintjes'?
En het dreamteam houdt van lachen. Vooral met zichzelf en precies om die reden zijn ze Wifty Proof voor deze Talk:-)
* Praktische informatie
Datum: donderdag 20 februari
Locatie: Huis Happaert, Happaertstraat 25, 2000 Antwerpen
Uur: 18 – 21u
Inkom: 5 euro
Inschrijven: mail naar wifty@wifty.be en vermeld 'Dating Talk', je naam +  aantal personen.
Tot dan!